A 'Fabulous' day
3 times a year for as long as I can remember now I have attended what was for me one of the highlights of each season, The Fabulous places home, food and gift market. Over 100 handpicked stall holders, from all across or around Derbyshire, all sitting under one roof for Spring, Summer and Christmas. I leave the shopping event not only with hands full of shopping bags (and a belly full of stone baked pizza) but with the excitement for the next event to arrive. The uniqueness of what's available to you blows me away each time, because unlike any other market shopping experience you will receive, the products rotate with each season and allow you to keep up to date with the current trends. Until I had attended one of Debs events I had no idea that these wonderful businesses existed, it's all at my feet each event but without traveling far and wide to get my shopping fix. The location at The Roundhouse Derby is utter perfection, so stunning with all its historic features clear to see, that alongside the way each event is styled and organised; it goes hand in hand.
My love and interest in Debs events led me to contact her recently to get myself involved somehow, I had always thought that I would have to be a seller, maker or business owner but in fact a supporting role was greatly welcome. The scale of the event is so huge that I assumed there would be huge army of people behind the event organiser. In fact just a very small group of talented people that enjoy what they do, that have passion about organising opportunities for small businesses and passion to expose all these beautiful things to us in an event filled with so much care and love. How could I not get stuck in and help somehow.
I was able to help set up on Friday evening, before the stall holders could gain entry at 6am on the Sunday morning. Wither it be moving tables and chairs, laying table decorations or hanging around 100 stretches of ribbon across the balcony's leading up to the VIP area I was so happy to help. I was able to see all the stunning settings come to life by working alongside stylist Klara from 'The Birds in the Attic' fabrics, colours, intricate decorations and larger props all building a surrounding that creates a sense of pure seasonal delight. Faux grass adorned with matching bunnies, rustic wooden crates displaying all the cakes so perfectly and birdcages marking the entrance. There was no creative setting spared here. The flowers all freshly delivered the morning of the event, The Greenery Derbyshire not only had a stall of their own to manage in the market but was still able to coordinate the VIP area too, showcasing just a percentage of the unbelievable talent on offer to our VIP guests.
So the VIP experience was where I was based for the day, located in a small private seating area at the top of the library, where the views were so special looking out and down onto part of the market. The atmosphere was clear from up there; you can see hundreds of thousands of bopping smiling heads and hear the musical sounds of the hustle and bustle but your able to practically (well almost) put your feet up and relax for as long as you wish. The area is perfectly small, worlds away from the excitement down the stairs, where which slice of cake to choose is the hardest decision you have to make and where fresh prosecco is sipped whilst rummaging through VIP goodie bags. My job was to make sure all VIP guests were well looked after, that each and every one had drinks in their hands and cakes (from Sophisticakes Patisserie) on the table, that there shopping bags were kept safe and sound and that they had a haven to venture too in-between shopping sprees because we all know how exhausting shopping can be ladies. It was honestly a fantastic place for me to be, I love hosting and love meeting new people (can talk the hind legs of a donkey me) so making people feel welcome and comfortable was really enjoyable. (All photos below taken from the VIP area, tap to scroll)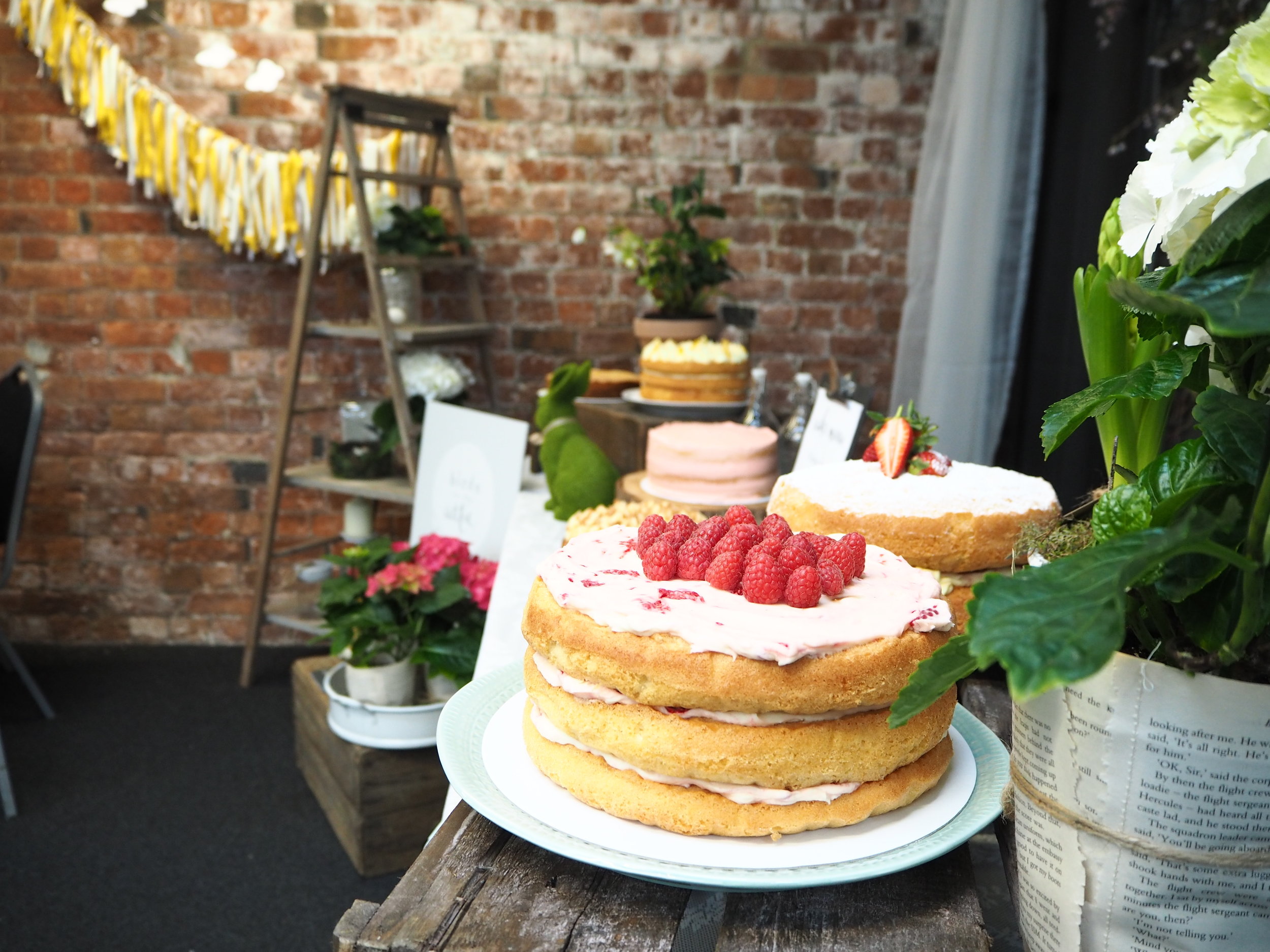 The market stall holders range from fresh bread to handmade cushions, from children's clothing to gardening tools. The variety is so wide and I kid you not, there really is something for everyone (I can't stress that enough) I've met many of the businesses I have gone on to collaborate with at the market, the likes of Sosatsuma, Letterbox lane and Duck duck goose. I've discovered many many products that I now couldn't be without, prints that grace my house making it a home, clothes that sit in my children's wardrobes and the sweet treats... well they don't last very long (sometimes they don't even make the car journey back home.)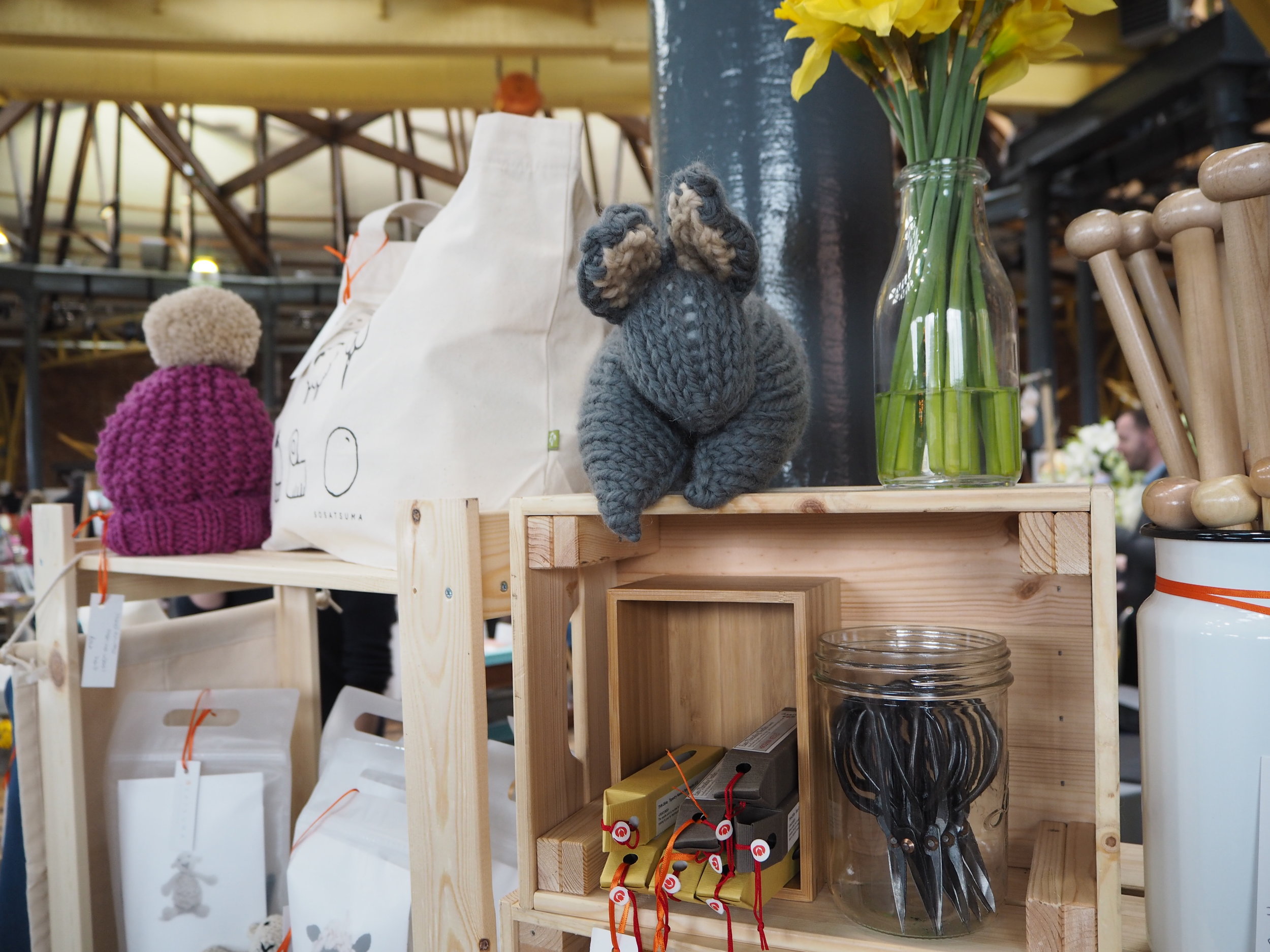 So in conclusion, what I'm trying to say is get the next event firmly fixed in your diary. Make the journey to Derby to see for yourself, jump on a train (the event is directly outside Derby's train station) make a real occasion of it, I guarantee you a 'fabulous' day.